Speech of Penang Chief Minister, The Rt. Hon. Lim Guan Eng At An International Conference on "The New Economic Vision for Penang and Malaysia" December 5 & 6, 2008 (Friday & Saturday)Traders Hotel, Penang
1. When I took over the helm of the State Government on March 9, 2008, I made a pledge to the people of Penang that we will be fair, just and not discriminate against anyone. The people of Penang had created history by allowing the opposition parties to form the State Government and we have formed a government based on unity and respect for basic human rights and political equity.
2. The new State Government will not disappoint the people of Penang and we want to turn a new chapter. We were determined to do better in drawing in more investments.
Projects Approved by State, 2008 and 2007 ( Ringgit Malaysia ,RM )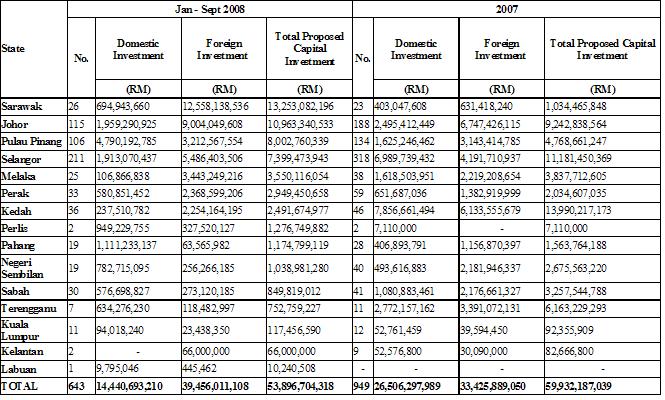 Continue reading "The New Economic Vision for Penang and Malaysia"