Opening Speech By DAP Secretary-General Lim Guan Eng In The Selangor DAP State Ordinary Convention On 15.12.2013.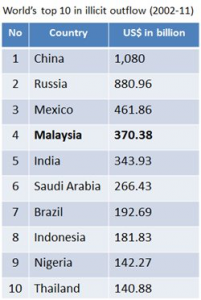 BN is behaving irresponsibly by creating hatred amongst races and religions to avoid answering their failures to curb corruption, rising prices and cost of living, waste and inefficiency, growing indebtedness of the country and rakyat, declining educational standards and deteriorating public infrastructure. BN's hypocrisy and double-standards is not just about talking 1Malaysia to non-Malays and 1Melayu to Malays and talking of national reconciliation and yet illogically blame the Chinese tsunami for causing BN to win only 47% of the popular vote against PR's 51% when the Chinese only form 25% of the population.
BN is also pitting the Malays against non-Malays as evidenced during the hate-fest during the UMNO General Assembly, Muslims and non-Muslims through their reckless exploitation of the "Allah" issue but now even amongst Muslims by playing up the Shia and Sunni schism in Islam. These dangerous political games of playing fire with religious and racial extremism is focused on burying BN's mismanagement and denial syndrome that their greatest success is making Malaysia the world champion of corruption according to Wall Street Journal and Transparency International.
The announcement yesterday by the Works Minister that highway toll rates will rise next year is the latest in the series of price rises for petrol, sugar, and electricity rates. This will only increase the cost of living which will be worsened when the GST of 6% is implemented in 2015.
At the same time, no action is taken to curb the waste and inefficiency highlighted in the latest 2012 Auditor-General Report involving a shocking RM6.5 billion. Lest we forget these are some of the financial malpractices that have gone unpunished.
The AG's Report highlighted the repeated annual problems of overspending, under-utilised, sub-standard or paid well above market prices in the procurement of works, goods and services such as:-
• RM1.3 milion worth of equipment by the police force that went missing, including 156 handcuffs, 44 weapons and 29 vehicles were missing.
• the Department of Broadcasting's purchase of 20 wall clocks at RM3,810 each, 38 times more than the estimated RM100 each, and three A4 size scanners at RM14,670 a unit, more than 70 times the estimated price of RM200 each;
• the Customs Department's having to destroy RM600,000 worth of shoes it had purchased because they did not suit its officers;
• the Melaka state government's illegal building of its Customs and Immigration Quarantine Complex on private land, which eventually cost it an extra RM10.8 million to compensate the landowner, plus an extra RM40 million in building costs that had shot up because of the delay;
• Ministry of Youth spending RM3 million excessively and imprudently for the National Youth Day celebrations, including RM1.6million to bring in K-Pop groups from Korea.
• RM1.3 billion in additional costs over the USD 2.3 billon Bakun Dam project and paying RMUS$133 million (RM430 million) in compensation to two foreign contractors for losses incurred which suffered delays of up to four years in civil engineering works.
BN has run out of ideas how to manage the country as it can no longer borrow money as the Federal government has hit the statutory debt limit of 55% of GDP with RM541 billion. However more disturbing is the household debt to GDP ratio of 83.5%, the second highest in Asia, which makes the livelihood of poorer income groups miserable as most of their income is towards paying off debts. The price increases of sugar, petrol and electricity will not only make their situation worse.
The deteriorating infrastructure shows that public expenditure does not comply with the principle of "value for money". The floods and confused public transport, flooding at international airports or even building a Melaka airport that is empty of aircraft is some of the glaring examples. How many more times must the ceiling of the Serdang Hospital fall before action is taken against the contractor?
What is more worrying is the bleak future of our country. To win the future, we must invest in the future. Investing in the future requires investing in education to produce human talent. However despite investing 21% of our annual budget in education, there is no value for money. Instead the 2012 PISA (Programme for International Student Assessment) reported that our educational standards has declined precipitously until our students are 4 years behind the top performers from China, South Korea, Taiwan and Hong Kong. Malaysia even loses out to our poorer neighbours from Vietnam and Thailand!
Ths shame of poor educational standards is matched by Malaysia's top performance in the illicit outflow of funds comprising of tax evasion, crime and corruption. Malaysia's exceptional performance as the world champion of corruption is justified with of RM173.84 billion (US$54.18 billion) of illicit funds outflow or dirty money siphoned out of Malaysia in 2011, ranked fourth worst in the world. For 2011, Malaysia is behind giants Russia (US$191.14 billion), China (US$151.35 billion) and India (US$84.93 billion).
According to Washington-based financial watchdog Global Financial Integrity (GFI) Report, despite a smaller population Malaysia has a higher illicit funds outflow than many larger populated countries in the world from 2002-11.With a total of RM1.2 trillion or USD 370.38 billion lost from dirty money between 2002-11, this huge loss of funds from dirty money is larger than Malaysia's GDP this year or next year. Or nearly RM4,300 per Malaysian over the last 10 years.
Every country on the top 10 list of shame, has a population larger than Malaysia. PR will press for a full accounting for all the huge financial scandals such as the RM 52 billion bumis shares scandal where ordinary Malays missed out on these shares which disappeared presumably to BN leaders, the RM14 billion Port Klang Free Trade Zone scandal and the annual exposes of financial malpractices highlighted in the annual Auditor-General Report(involving amounts of RM 6.5 billion in 2012).
For Minister in the Prime Minister's Department Datuk Paul Low to dismiss the illicit outflow of "dirty money" as only an annual loss of RM1 billion from corruption and RM34 billion from crime shows his complete loss of credibility in fighting corruption after becoming a Minister. Clearly a Ministerial post is more than a rewarding substitute for all the previous principled stand of fighting for accountability, transparency and integrity.
LIM GUAN ENG
—-BM Version —
Ucapan Pembukaan Oleh Setiausaha Agung DAP Lim Guan Eng Dalam Konvensyen Biasa DAP Negeri Selangor Pada 15.12.2013.
BN tidak bertanggungjawab Mewujudkan Kebencian Antara Kaum Dan Agama Untuk Elak Daripada Menjawab Kegagalan mereka Banteras Rasuah, Kenaikan Harga Dan Kos Sara Hidup, Pembaziran Dan Ketidakcekapan, Hutang Negara Dan Rakyat yang Meningkat, Penurunan Kualiti Pendidikan Dan ke Kemerosotan Infrastruktur Awam.
BN bertindak secara tidak bertanggungjawab dengan mewujudkan kebencian dalam kalangan kaum dan agama untuk mengelak daripada menjawab kegagalan mereka membendung rasuah, kenaikan harga barangan dan kos sara hidup, pembaziran dan ketidakcekapan, hutang negara dan rakyat yang semakin meningkat, taraf pendidikan dan infrastruktur awam yang semakin merosot. Sikap hipokrit BN dan pilih bulu bukan sahaja dalam soal 1Malaysia kepada orang bukan Melayu dan 1Melayu kepada orang Melayu. Malah BN bercakap soal perdamaian nasional tetapi masih menyalahkan tsunami Cina yang menyebabkan BN hanya memenangi 47% undi popular berbanding PR 51%, sedangkan masyarakat Cina hanya membentuk 25% daripada penduduk.
BN selama ini mengapi-apikan orang Melayu dengan bukan Melayu seperti yang terbukti dalam pesta kebencian ketika Perhimpunan Agung UMNO, orang Islam dan bukan Islam melalui eksploitasi melulu mereka berhubung isu kalimah "Allah". Malahan kini terjadi juga dalam kalangan umat Islam dengan memainkan perpecahan Syiah dan Sunni dalam Islam. Permainan politik berbahaya dengan memanipulasi pelampau agama dan kaum bertujuan menutup salah urus dan sindrom penafian BN bahawa kejayaan terbesar mereka ialah menjadikan Malaysia juara dunia dalam rasuah sebagaimana yang dilaporkan oleh Wall Street Journal dan Transparency International.
Pengumuman semalam oleh Menteri Kerja Raya bahawa kadar tol lebuh raya akan meningkat tahun depan adalah yang terbaru dalam siri kenaikan harga petrol, gula, dan elektrik. Ini hanya akan meningkatkan kos sara hidup yang akan bertambah buruk apabila GST sebanyak 6% dilaksanakan pada tahun 2015.
Pada masa sama, tiada tindakan diambil untuk membendung pembaziran dan ketidakcekapan yang dibentangkan dalam Laporan Ketua Audit Negara 2012 yang melibatkan RM6.5 bilion. Jangan kita lupa ini hanyalah sebahagian daripada penyelewengan kewangan yang tidak dikenakan apa-apa tindakan.
Laporan Peguam Negara menekankan masalah tahunan berulang berkenaan pemborosan, tidak digunakan sepenuhnya, kualiti rendah atau dibayar jauh melebihi harga pasaran dalam perolehan kerja-kerja, barangan dan perkhidmatan seperti: –
· Peralatan pasukan polis bernilai RM1.3 Juta hilang, termasuk 156 gari, 44 senjata dan 29 kenderaan.
· Jabatan Penyiaran membeli sebanyak 20 jam dinding dengan harga RM3,810 setiap satu, 38 kali lebih mahal daripada RM100 anggaran setiap satu, dan tiga pengimbas saiz A4 sebanyak RM14, 670 satu unit, lebih daripada 70 kali ganda harga anggaran RM200 setiap satu;
· Jabatan Kastam memusnahkan kasut yang bernilai RM600,000 kerana tidak sesuai dengan pegawai-pegawainya;
· Kerajaan negeri Melaka membina Bangunan Kompleks Kastam dan Kuarantin Imigresen di atas tanah swasta, yang akhirnya melibatkan kos tambahan RM10.8 juta untuk memberi pampasan kepada pemilik tanah, dan tambahan RM40 juta dalam kos bangunan akibat kelewatan
· Kementerian Belia membelanjakan RM3 juta secara sewenang-wenangnya untuk sambutan Hari Belia Negara, termasuk RM1.6 juta untuk membawa masuk kumpulan K-Pop dari Korea.
· Kos tambahan RM1.3 bilion untuk projek Empangan Bakun yang bernilai USD 2.3 bilon dan membayar USD 133,000,000 (RM430 juta) sebagai ganti rugi kepada dua kontraktor asing bagi kerugian yang ditanggung akibat kelewatan sehingga empat tahun dalam kerja-kerja kejuruteraan awam.
BN telah kehabisan idea untuk menguruskan negara ini kerana tidak lagi boleh meminjam wang kerana kerajaan Persekutuan telah mencecah had hutang yang dibenarkan sebanyak 55% daripada KDNK dengan RM541 bilion. Walau bagaimanapun lebih membimbangkan ialah hutang isi rumah kepada nisbah KDNK sebanyak 83.5%, yang kedua tertinggi di Asia, yang menjadikan kehidupan golongan berpendapatan miskin sengsara kerana kebanyakan pendapatan mereka adalah ke arah membayar hutang. Kenaikan harga gula, petrol dan elektrik menjadikan keadaan mereka lebih teruk.
Kemerosotan infrastruktur menunjukkan bahawa perbelanjaan awam tidak mematuhi prinsip "nilai untuk wang" atau "value for money". Banjir dan pengangkutan awam yang mengelirukan, banjir di lapangan terbang antarabangsa atau membina lapangan terbang Melaka yang kosong tanpa pesawat adalah beberapa contoh yang amat nyata. Berapa banyak kali lagi perlu siling Hospital Serdang jatuh sebelum tindakan diambil terhadap kontraktor?
Apa yang lebih membimbangkan adalah masa depan yang suram negara kita. Bagi menangani masa depan, kita mesti melabur untuk masa depan. Melabur untuk masa depan memerlukan pelaburan dalam pendidikan bagi menghasilkan bakat manusia. Namun di sebalik pelaburan 21% daripada bajet tahunan pendidikan kita, tidak ada nilai untuk wang. Sebaliknya laporan PISA 2012 (Programme for International Student Assessment) menunjukkan kualiti pendidikan kita telah menurun dengan mendadak sehingga pelajar kita 4 tahun di belakang prestasi terbaik dari China, Korea Selatan, Taiwan dan Hong Kong. Malaysia juga kalah kepada jiran yang lebih miskin dari Vietnam dan Thailand!
Kualiti pendidikan Malaysia yang memalukan ini dipadankan oleh prestasi utama Malaysia dalam aliran keluar dana haram yang terdiri daripada pengelakan cukai, jenayah dan rasuah. Prestasi luar biasa Malaysia sebagai juara dunia dalam rasuah berdasarkan RM173.84 bilion (AS $ 54.18 billion ) aliran keluar dana haram yang disalurkan keluar dari Malaysia pada tahun 2011, menduduki tempat keempat paling teruk di dunia. Bagi tahun 2011, Malaysia berada di belakang gergasi Rusia (AS $ 191.14 billion), China (AS $ 151.35 billion) dan India (US $ 84.93 billion).
Menurut badan pemantau kewangan yang berpangkalan di Washington, Global Financial Integrity (GFI), meskipun jumlah penduduk Malaysia kecil tetapi aliran keluar dana haram lebih tinggi daripada negara dengan jumlah penduduk terbesar di dunia dari 2002-11. Dengan sejumlah RM1.2 trilion atau USD 370.38 bilion hilang akibat wang haram antara 2002-11, kerugian ini lebih besar daripada KDNK Malaysia pada tahun ini atau tahun depan, atau bersamaan hampir RM4,300 setiap rakyat Malaysia sejak 10 tahun lepas.
Setiap negara dalam senarai 10 teratas, mempunyai penduduk yang lebih besar daripada Malaysia. PR akan mendesak kepada kebertanggungjawaban penuh untuk semua skandal kewangan yang besar seperti skandal saham Bumiputera yang bernilai RM 52 bilion di mana orang Melayu biasa tidak menikmati saham ini yang kemungkinan lepas kepada pemimpin BN, skandal Zon Perdagangan Bebas Pelabuhan Klang yang bernilai RM14 bilion dan pendedahan tahunan penyelewengan kewangan yang ditekankan dalam Laporan Ketua Audit Negara (melibatkan jumlah sebanyak RM 6.5 bilion pada tahun 2012).
Bagi Menteri di Jabatan Perdana Menteri, Datuk Paul Low yang menolak aliran keluar wang haram ini hanya sebagai satu kerugian tahunan sebanyak RM1 bilion daripada rasuah dan RM34 bilion daripada jenayah menunjukkan tiadanya kredibiliti beliau dalam membanteras rasuah setelah menjadi Menteri. Jelas jawatan Menteri adalah ganjaran untuk menggantikan semua pendirian berprinsip sebelum ini yang memperjuangkan akauntabiliti, ketelusan dan integriti.
—–Mandarin Version—-
民主行动党秘书长林冠英于2013年12月15日在雪兰莪民主行动党代表大会上发表致词,

国阵不负责任地制造种族及宗教仇恨,以回避他们反贪失败、百物上涨、财务浪费及无效率、国债高筑、教育素质下滑及公共基建品质恶劣的事实。

国阵不负责任地制造种族及宗教仇恨,以回避他们反贪失败、百物上涨、财务浪费及无效率、国债高筑、教育素质下滑及公共基建品质恶劣的事实。国阵虚伪及双重标准,它不只是对非马来人讲"一个马来西亚"、却对马来人讲"一个马来人",它还在讲着国民和解时,却责怪华人制造政治海啸,导致国阵只赢得47%的多数票(民联51%),事实上,华人只占了总人口的25%。
国阵企图让马来人对非马来人反感,在巫统大会发表一大堆种族仇恨的言论,企图通过"阿拉"运用的课题挑拨穆斯林和非穆斯林,现在甚至玩弄逊尼和什叶教派的课题,企图离间穆斯林社群。这些玩弄宗教及种族极端主义政治的危险做法,完全是为了转移视线, 让大家忽略国阵的管理不当、否认症候群,正如华尔街日报及国际透明,他们最大的成就就是让马来西亚成为世界贪污冠军。
昨天工程部长宣布大道收费将调高,最近调高的物价还包括汽油、白糖及电费。这只会增加人民的生活负担,随着消费税在2015年推行后,情况会更糟糕。
同时,当局并没有采取行动对付2012年总稽查报告所突显的财务疏漏及管理无效的问题,这已经导致65亿令吉的损失。我们也别忘了这当中有一些玩忽职守的问题并没有被对付。
总稽查报告突显示了一年复一年公共采购在工程、货品及服务方面面对的超额开销、用途不足、品质恶劣、高于市价的问题,例如:
• 警队价值130万令吉的配备失踪,包括156个手拷,44支枪械及29辆警用交通工具。
• 广播局以单位价3810令吉购买20个挂钟,比市价每个100令吉价高出38倍。三台A4纸扫描器单位价1万4670令吉,比市价200令吉高出70倍。
• 关税局必须销毁价值60万令吉的鞋子,因为它们不适合官员。
• 马六甲州政府的关税及检疫大厦非法建筑于私人地段,导致州政府必须花费额外1080万令吉赔偿地主,加上建筑费因拖延而增加4000万令吉。
• 青年部在国家青年日额外花费300万令吉,包括花160万令吉请来韩国流行歌曲组织K-Pop。
• 价值23亿美元的巴昆水坝额外支出比成本高出13亿令吉的费用,并且因为在土木工程施工延期4年,而需赔偿1亿3300万美元(约4亿3000万令吉)给两家外国承包商。
国阵已经黔驴技穷,要如何在联邦政府不贷款的情况下继续治理国家?因为它的债务已经到了国内生产总值55%的顶限,达5410亿令吉。但是,最不堪的是,家庭债务已经占了国内生产总值的83.5%,成为亚洲第二高,这让贫穷人士低收入者痛苦,这意味着他们的收入都拿来还债。白糖、汽油及电费起价将让他们的生活更难。
公共基础建设的低劣品质也根本谈不上"物有所值"。水灾、混 乱的公共交通、国际机场水灾、甚至兴建一座没有飞机的马六甲机场,只是其中一些显著的例子。沙登医院天花板要掉多少次,当局才会对承包商采取行动?最让人担心的是我国荒凉的未来。要赢得未来,我们必须投资在未来。投资在未来,就必须投资在教育、栽培人才。但是,尽管我们在教育投注了21%的预算,但是,没有物有所值。反而,2012年国际学生评估指我国的教育水平几乎直线下滑,我们的学生,比中国、韩国、台湾及香港的学生落后四年。马来西亚甚至输给比我们更穷的邻国包括越南及泰国。
我国恶劣的教育素质,还配上我国因逃税、罪案及贪污所导致的非法资金外流。马来西亚"独树一帜",成为贪污冠军,在2011年,非法外流资金或黑钱达1738亿4000万令吉(541亿8000万美元),位居世界第四糟的国家。2011年,马来西亚黑钱外流排名在俄罗斯(1911亿4000万美元)、中国(1513亿5000万美元)及印度(849亿3000万美元)之后。
总部设于华盛顿的全球财务廉洁报告指出,虽然马来西亚的人口很少,但是,我国非法资金外流在2002年-2011年期间达1.2兆或3703亿8000万美元,情况比其它人口众多的国家还高。这笔外流的巨额非法资金,比今年或明年我国国内生产总值还多,几乎是过去10年每一名马来西亚国民损失4300令吉。
这个可耻的贪污排行榜首10个国家,各国的人口都多过马来西亚。民联会继续要求国阵政府交代那些导致巨额金融丑闻,比如:520亿令吉土著股权不知所踪,普通马来人并没有获得这些股票,大概已经给了国阵领袖、140亿令吉巴生自由港口贸易区以及每年总稽查报告所突出的财务管理不当(2012年导致约65亿令吉损失)。
至于首相署部长拿督刘胜权排除非法外流资金为"见不得光的钱",因为我国每年因贪污损失10亿令吉、因罪案而损失340亿令吉,这已经让他在成为部长所完全失去反贪的公信力。很明显地,部长职就是一个用来打赏的替代品,他之前所坚持的原则如问责、透明及廉正都不重要了。
林冠英
表:
2002-11年世界10大非法资金外流国家:
NO 国家 美元
1 中国 1兆800亿
2 俄罗斯 8809亿6000万
3 墨西哥 4618亿6000万
4 马来西亚 3703亿8000万
5 印度 3439亿3000万
6 沙地阿拉伯 2664亿3000万
7 巴西 1926亿9000万
8 印尼 1818亿3000万
9 尼日利亚 1422亿7000万
10 泰国 1408亿8000万