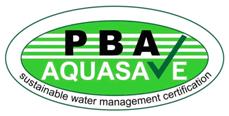 All organisations in Penang should become "water-friendly" organisations in support of Penang's drive to promote wise water usage and cultivate a water saving society.
Chief Minister Y.A.B. Lim Guan Eng said Penang needed more water-friendly organisations because its water consumption was increasing too rapidly for a state that was highly dependent on a "shared" raw water resource – the Muda River. Both Penang and Kedah draw water from this river daily.
The total water consumption in Penang had increased by 38% since 1999. Penangites used 286 liters of water per person per day at home; as compared to 155 liters in Singapore and 165 liters as recommended by the United Nations.
Lim added, higher consumption of water would also lead to a higher discharge of wastewater that would adversely affect rivers, seas and the living environment.
Lim, who also serves as the non-executive chairman of Perbadanan Bekalan Air Pulau Pinang Sdn Bhd (PBAPP), noted that trade consumption, which covers business, commercial and industrial water usage, accounted for 39% of the State's total consumption of 269.7 billion liters in 2009.
"As we continue to progress, water consumption will continue to rise. If it continues to shoot up too rapidly, we will have no choice but to invest billions of ringgit to develop new raw water resources and build additional infrastructure such as dams, treatment plants and pumping stations. These investments will inevitably lead to higher water tariffs," he said.
Lim said there was a better way. "It is cheaper, more rational and more environment-friendly for us to use water more wisely. If you can manage your consumption effectively, we can delay and pace out additional infrastructure investments over a longer timeline. In this way, we can ensure sufficient supply for all while moderating tariff reviews for everyone's benefit," he said.
He was speaking at the logo launching ceremony of the "PBAPP Aquasave" sustainable water management programme today. Initiated by PBAPP in collaboration with the Penang State Government, this programme promotes wise water usage amongst Penang-based organisations and rewards them for effective water saving initiatives. PBAPP hosted a workshop for the state's top 100 trade water consumers on 25 June 2010.
The programme rewards "water-friendly" organisations with a "green" award and a certificate that they may use to promote themselves. Organisations that receive the award for three consecutive years will qualify for an additional special incentive. Participation is open to all businesses, industrial companies, hotels, education institutions, government departments and non-government organisations. Interested parties may download an application form from the pba.com.my website.
"Sustainability in any endeavour requires us to use resources, especially limited resources, effectively. Water is an indispensable resource for life and all social and economic activities. Due to increasing populations, global warming and climate change, some countries and societies are already facing water crises.
"Until today, we are fortunate to enjoy good water supply in Penang. However, if we fail to do the right thing now, we may land ourselves in trouble soon. Please understand that what you do today determines the availability and price of a valuable resource in our future," Lim said.